- Sensationnel Swiss Lace Wig MATILDA Dream Muse Series - Silk-based ULTRA Soft Swiss lace - Hand-tied knots with baby hairs along the natural hairline - Blend with 100% Human Hair & Hybrid Mix (Echthaar und Kunsthaar Gemisch - Hohe Qualität zum günstigen Preis)- 3XL Swiss Lace Parting Area - 11'' x 4'' Lace coverall area - Unlimited parting options- Lightweight contouring mesh cap - Flexible fit for various head shapes and sizes
---
var src = "https://www.paypal.com/sdk/js?currency=EUR&client-id=Af1_IWKV6yhYoFwdvIaBlprqz0SXdj2F2F8Dxra_dqdsAkdkd-R5GZzCz-uL_KcIo_QwjV1iMpL4mXjM&components=messages"; if(!document.querySelector('script[src="' + src + '"]')) { var script = document.createElement("script"); script.type = "text/javascript"; script.id = "paypal-installment-banner"; script.src = src; script.rel = "preload"; document.body.appendChild(script); }
---
Sicher
einkaufen
Schneller
Versand
Kostenlose Beratung
+49 (0) 89 - 89520104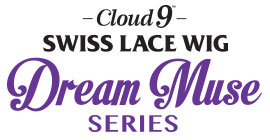 100% HUMAN HAIR & HYBRID MIX
Sensationnel Swiss Lace Wig Dream Muse Series with 100% Human Hair & Hybrid Mix (Human Hair Blend). An ultra soft Swiss lace for a perfect fit and waering comfort. The 3XL Swiss lace parting area fits from ear-to-ear. A natural hairline generated by a contoured and skintoned Silk base. The adjustable straps and combs provided for secure fit. The processed contouring mesh cap is non-bulky, light weight and breathable. It also fits for various head shapes and sizes. The track-free cap ensures natural flowing hair and movement.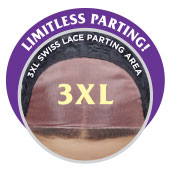 3XL BIGGEST LACE COVERALL AREA EVER.
Swiss silk-based lace from ear-to-ear with the biggest lace size ever!
Ultra soft swiss lace provides maximum comfort and styling.
Features individually hand knotted strands for limitless parting.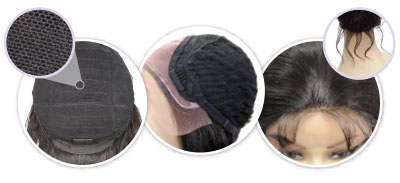 Features:
Flexible Mesh Cap For Top Level Comfort.
Designed To Fit Various Head Shapes And Sizes.
-------
Adjustable Straps And Combs For A Secure Fit.
Skintoned Silk Base For Natural Looking Part.
-------
Baby Hairs Along The Hairline
And
The Nape Areas For A Flawlessly Finished Style.
Maintenance:
- Gently detangle the hair from ends to roots using a paddle brush or wide tooth comb.
- Turn the wig inside out and wet the hair with lukewarm water from the top (cap) to reduce tangling.
- Apply shampoo in a downward motion and rinse until water runs clear. Do not rub the cap when washing.
- Turn the wig cap back and repeat above steps with cold water when applying conditioner.
- Gently squeeze out excess water and pat dry with towel. Do not roll or rub the hair into a towel
- Place the wig on a wig stand and air dry. We recommend using smaller head size to avoid stretching the cap.
- Apply a small amount of hair lotion or serum, as needed.
- If applying glue or tape, be sure to only apply on lace material.
Hinweise:
Wigs / Lace Wigs: Wigs sind Perücken. Diese müssen sie am Kopf befestigen. Eine Anleitung dazu findet sich üblicherweise in der Verpackung. Sie können die Wig auch mit separatem Zubehör (Kleber) fixieren.